This is your

FREE

Access to our Premium Content.
Awaken your INNER LIGHT and UNLEASH your true potential with The Innerversity Courtyard. Embark on a journey of self-discovery and mastery, where you will transform from a beginner to a seasoned light warrior. Our mission is to EMPOWER you to access the knowledge that lies within you and to help you achieve mastery in all aspects of life - personal, spiritual, and business.
Step into a world of EFFORTLESS BALANCE, where you harmoniously align with your inner self and the world around you. Allow yourself to be guided towards a state of being characterized by wisdom, purpose, and inner peace.
When you UNLOCK the secrets of your divine blueprint, you start living the life you were meant to live. Join the ranks of our students, who fall into one of three categories and are on a quest to ACHIEVE MASTERY to fulfill their true purpose.
As you embark on the journey to becoming a soulpreneur, you may find yourself at one of the following stages:
1) The Sage/Master

A title of reverence and prestige signifies one's growth on the path to Mastery. As a soulpreneur, creator, business owner, or leader, you've worn many hats and carried the weight of responsibility with grace. Yet, the demands of balancing personal, spiritual, and professional pursuits can leave you feeling overwhelmed. But, you were not destined to play small. To reach the pinnacle of Mastery, it's essential to harmonize the opposing forces of yin and yang. Allow us to guide you to the next level and achieve the Mastery you were destined for.

The Adept

A title of distinction, embodies vitality and unwavering determination to expand their sphere of influence. Your journey of self-discovery and growth toward mastery has been marked by a thirst for knowledge, devouring books, taking courses, and soaking in the wisdom of podcasts. Yet, truly embodying what you've learned requires consistent effort and time. Let us help you turn your newfound knowledge into a living, breathing part of your being and achieve the mastery you've been striving for.

The Seeker

A title of promise and potential, embodies the spirit of wonder and innocence. You've taken your first steps on the journey to self-discovery and growth, but feel overwhelmed by stress, confusion, and a sense of being stuck. The burden has taken a toll on your health, finances, and relationships, leaving you searching for a breakthrough. Let us guide you as you navigate this exciting journey, providing clarity and direction as you move towards a brighter future and achieve the mastery you desire.
Let us guide you on this transformational journey and empower you to shine bright like the star that you are.
What's Inside the
Innerversity Courtyard?
Transform your life inside The Innerversity Courtyard - the ultimate all-in-one platform designed to elevate your body, mind, and performance. Our community-based app empowers you to enhance your well-being, master your mind, and optimize your personal and professional life like never before. Join us and experience the power of transformation for yourself.
24/7 INTERACTIVE GLOBAL COMM-UNITY

 

Step into a sanctuary of self-expression and connection where you can thrive and grow alongside a community of like-minded individuals. Experience a safe, supportive, and uncensored space, all accessible through your very own personal app. Embrace the journey of self-discovery and expansion in a welcoming environment where you can fully be yourself.

LIVE WORKSHOPS

 

Embark on a transformative journey of growth and self-discovery with our fun, energizing, and inspiring workshops. Dive into a world of esoteric knowledge, human design, soulpreneurship, and spiritual and personal development tools, and learn how to bring these teachings to life. Accelerate your personal and professional growth and become the embodiment of your learning.

PERSONAL & BUSINESS GROWTH

 

Unlock your inner potential and ignite your self-discovery journey with daily journal prompts designed to infuse personal development into your daily routine. Are you ready to unleash your full potential and leave a lasting impact? Join our monthly training sessions and embark on the journey of your mission while building an empire and crafting a legacy that will be remembered for generations to come.

TRIBES AND QUESTS

 

Elevate your consciousness and expand your awareness through our immersive and interactive courses and groups. Join our monthly membership and unlock the door to unlimited growth and self-discovery within the Innerversity on-demand learning system. Upgrade your frequency and vibration and embrace the journey of becoming the best version of yourself.

EXPAND YOUR KNOWLEDGE

 

Deepen your practice with our growing library of documentaries, videos, and an online library system inside the Hall of Records. Join our monthly book club, engage with other members, and expand your knowledge on ways to help you release stress, increase your self-awareness, enhance your creativity and develop a positive mindset.
Gain access to a wealth of resources, live workshops, development information for personal, spiritual, and business growth, and a vast library of knowledge in our Hall of Records. Embark on transformational challenges, exciting quests, and academies designed to take your growth to the next level. Embrace the journey of self-discovery and mastery – your one-stop shop for growth and transformation!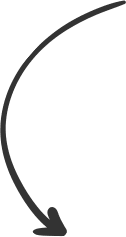 Here's What Some of

Our Members

Are Saying...
The Innerversity community has been a game changer for me. The support and guidance from the members and the access to valuable resources have allowed me to grow in ways I never thought possible. I am so grateful to be a part of this empowering community.
I think the content is well thought out. It's a great balance of information, something for everyone. The information is grounded and real, no toxic positivity or negativity. I feel like everyone respects each other as well. Thank you for cultivating a warm and welcoming environment!
I recently joined The Innerversity Courtyard and I am blown away by the positive impact it has had on my life. The advice and information provided are truly uplifting and given with so much love. The community is supportive and empowering, and I am constantly learning and growing. If you're looking to elevate your life, I highly recommend joining this community. It is well worth the investment and I guarantee you won't regret it.
Ohh. Id def say that it is a very welcoming non-judging community that I come to for quality information that helps me on my daily journey down my life path
Just the opportunity to have so deeply connected with you helps me in ways words can't explain and money can't buy!!! Your authentic support is felt through the field in ways I have been asking for!!!
I appreciate you seeing me, informing me of and creating an opportunity to utilize the skills I need to prove to myself that I actually do have!
Joining The Innerversity community was one of the best decisions I have ever made. The positive energy, encouragement, and resources available have helped me to transform my life in so many ways. I highly recommend this community to anyone looking to elevate their life and reach their full potential.
My Name is Jen, aka The Empire Heyoka
As the Headmistress of RISE Innerversity, I have dedicated myself to empowering individuals to reach their highest potential and live their best life. This has been a lifetime in the making. With a background in connecting body, mind, and soul, I lead the transformative 5D workshops and bring with it quantum healing techniques to help YOU break free from limiting beliefs and embrace your soul calling.
I am passionate about helping others achieve their goals and fulfill their potential. Being dedicated to guiding individuals on their journey towards self-discovery and personal growth. Through my work, I have helped countless individuals overcome past traumas, develop a deeper understanding of their unique gifts, and step into their roles as a light and servant to humanity.
I approach everyone with a compassionate and empowering touch. Whether through my workshops, podcast, or one-on-one sessions, I am committed to supporting each person's growth and helping them achieve their greatest potential.
I look forward to getting to know YOU inside of RISE Innerveristy Courtyard.
Want to discover a world of growth and transformation? Join me for a tour and let's take a stroll around The Courtyard. A supportive community awaits you inside!
What are you waiting for?
When you join the Innerversity Courtyard, you Recieve a FREE 
Activation to Activate The Rainbow Warrior Within
Gain instant access to The Courtyard and this downloadable MP3 to help Activate and start your journey to Mastery Today! Are you ready to step into your mission?
When you submit your name and email, you opt-in for our email newsletter and relevant upcoming updates from RISE Innerverstity. You can unsubscribe at any time.
This is a FREE exclusive group that generously shares its best-kept secrets, knowledge, and strategies with other members. Don't miss out!
© Copyright 2023 RISE Innerversity. All rights reserved. Reproduction or duplication of this website or its contents is strictly prohibited. View Privacy Policy